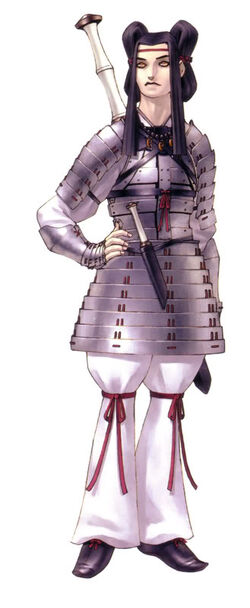 "A Kunitsu deity of Japanese mythology that governs agriculture and medicine. Said to have built the country of Izumo with Susano-o's daughter, Suseri-Hime."
—Compendium Info
Oukuninushi (オオクニヌシ, Ookuninushi) is a Level 41 Persona of the Emperor Arcana.
It can be obtained from the Void Quest and Secret Laboratory dungeons.
Oukuninushi inherits "Electricity" skills from the card fusions.
Stats
[
]
| Strength | Magic | Endurance | Agility | Luck |
| --- | --- | --- | --- | --- |
| 29 | 34 | 25 | 20 | 22 |
Elemental
[
]
| Element | Phys | Agi | Bufu | Zio | Garu | Hama | Mudo |
| --- | --- | --- | --- | --- | --- | --- | --- |
| Affinity | - | - | - | Reflect | Weak | - | - |
| Effectiveness (%) | - | - | - | - | - | - | - |
Skills
[
]
Skill
Level
Skill
Level
Zionga
Innate

Apt Pupil

45

Blade of Fury

Innate
Elec Boost
46

Counterstrike

43

Null Wind

47

Mazionga

44