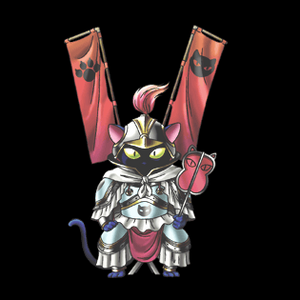 "A prophetic Taoist god, originally known as Mao Shogun. Due to a linguistic error involving the Chinese word for cat, his name was changed to Neko Shogun."
—Compendium Info
Neko Shogun (ネコショウグン, nekoshougun) is a Level 32 Persona of the Star Arcana.
It can be obtained from the Cross Spread Fusion.
Neko Shogun inherits "Support" skills in the fusions that use its card.
Stats
[
]
| Strength | Magic | Endurance | Agility | Luck |
| --- | --- | --- | --- | --- |
| 26 | 20 | 19 | 23 | 15 |
Elemental
[
]
| Element | Phys | Agi | Bufu | Zio | Garu | Hama | Mudo |
| --- | --- | --- | --- | --- | --- | --- | --- |
| Affinity | Resist | - | - | Reflect | Weak | Block | Block |
| Effectiveness (%) | 50 | 100 | 100 | - | 125 | - | - |
Skills
[
]